Why you need to clean to get you bond back
As you know the bond you put up is expensive and will typically cost around an entire month's rent. This is a lot of money and can go to much better places than your landlord's pocket. For example, your bond can be used on moving expenses or even to put up as a bond for your next home. This is why it's essential to do end of lease cleaning.
But it's not only the money, losing your bond can affect the likelihood of getting into a new place. The rental market is competitive and having a bad name can cost you dearly.
On the other hand leaving your place beautiful cleaned could prompt a rental manager to give you a positive review. If you have never had one before these are as good as gold, trust me!
Bond Back Cleaning Checklist
If you are planning to clean your home yourself there are a few things you need to know. Below we have created an end of lease cleaning checklist that you can use when moving home.
Keep in mind we have over done this list. Imagine you have the worst landlord imaginable who's dyeing to get his hands on your bond. This is what you'll need to do:
Bedrooms
Mop and vacuum floors
Vacuum under furniture
Clean both wardrobes and cupboards wiping them down inside and out
Clean Light switches, doors and skirting boards
Clean and dust all surfaces and mirrors
Clean and wipe down all window seals, frames and window ledges
Clean blinds and curtains
Bathroom
Dust then polish all surfaces
Clean and wipe down all window seals, frames and window ledges
Wipe mirrors, pictures and ornaments
Wipe light switches, door frame and skirting boards
Vacuum and mop the floor
Kitchen
Clean kitchen surfaces
Clean inside and outside of cupboard
Clean appliances including dishwasher, oven, microwave and refrigerator
Clean and wipe down window sills, frames and window edges
Wipe down light switches, door frames, skirting boards and washing machine
Vacuum and mop the floor
Livingroom
Dust and polish all surfaces
Clean and wipe down window sills, frames and window edges
Wipe mirrors, pictures and ordainments
Wipe light switches, door frame and skirting boards
Vacuum and mop the floor
Carpet Stains & Steam Cleaning
Serious stains on carpeting areas or fabric surfaces are just a part of life. However, having a bad stain on your carpet may affect how much of your bond you'll get back. To get this properly cleaned up you'll need to employ some very good DIY tactics or look into carpet steam cleaning.
We find that in most cases, steam cleaning will help you get that bad stain out. But in the rare occasion steam cleaning doesn't work it may be worth replacing that specific area of the carpet.
The Landlords Responsibility

While it is your responsibility to keep your home clean and tidy for the duration of the lease you are not responsible for everything.
Depending on the agreement you have with your landlord may vary. Make sure you read over your rental agreement carefully and work out exactly what you are responsible for and what you are not.
But as a general rule your landlord is responsible for repairs to the building structure. This includes:
Wear and tear on doors
Windows, window latches and locks
Ceilings and roof
Kitchen and toilet plumbing
Leaks
Previous stains and damage
Keep these points in mind when doing your end of lease cleaning as you may need to check your rental agreement.
How much will End of lease cleaning cost me?
Do it yourself – Up to 2 Days
As you can see from the above list this is quite a lot of work. If you're not a professional cleaner this work can take up to two days of you time and you still may miss things. Before you say 'that's just my weekend," remember you also have to move as well. When you combine organising your stuff, packing it all up, moving to your new place and only then cleaning your place, you may find it will take several days.
Professional End of Lease Cleaning – Enquire For a Free Quote
On the other hand, you can get someone to do it for you. There are plenty professional cleaning services that specialise in end of lease cleaning and we are one of them. A key advantage of using these services is the proof of receipt at the end of the day.
Show your end of lease cleaning receipt to your rental manager when you move out. This will give them piece of mind and avoid them nit-picking.
Moving into your new home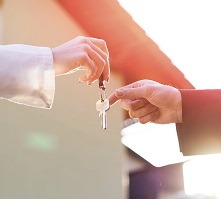 Be prepared for moving into your new home. Keeping your bond is as much about preparation and proof as it is cleaning. The first thing you need to do when moving into your new place is take lots of pictures. Scan your new home for any issues, take a picture and report them back to your rental manager. This way you're backing yourself for when you need to move out.
Elm Cleaning – End of Lease Cleaning
If you're dedicated to getting your bond back end of lease cleaning might be the best alternative. We offer a top quality end of lease cleaning services for residents of bayside and other areas of Melbourne.
Feel free to give us a call for an obligation free quote.

Visit: End of Lease Cleaning Bayside
Call: 1300 941 498 
Related posts